Shortening a link can be useful in many cases. Whatever, I am going to show you here the best link shortener to shorten your URLs easily.
Why use a link shortener?
Its advantage is no longer to be explained, to make its links more attractive, and bring more clicks. Indeed, if they are too long, specific links could be seen as spam due to their shape and length. By shortening them, you will no doubt put your visitors more confident. And even more, if you use a custom domain name.
Despite their name(link shortener), link shortening services are not only used to shorten links. They are also used a lot to track clicks and analyze visitors and manage retargeting campaigns.
You will find many URL shorteners that are designed to be used and follow high traffic sites.
For most people, a free link shortener will do the trick.
If you're only using it to share a few links on your social media or running a small business, you won't need to use the paid version of these services.
On the other side, if you are a medium or large company, or if your business revolves around marketing and traffic generation, you will probably need a paid solution at some point.
The Best URL Shortener

1.
Bit.ly
(best known)
Bitly is certainly the best-known shortening tool on the Internet. It creates shorter links, but the service can also help optimize the brand of the company. Including analyzing your links to make sure they work properly and that whoever clicks arrives on the page of the destination.
You can generate a free account by logging in with your Gmail, Facebook, or Twitter account.

2.
is.gd
(the simplest)
Is.gd is the simplest URL shortening service I have found. The site gets straight to the point with just a text box to enter its URL to make it shorter, nothing else. What is good is that there is no need to register to use it.
We will also add the possibility of creating a QR code with the link generated and the possibility of consulting the history of previously transformed links. Tip: bookmark is.gd and open it on the page you want to shorten
3. Rebrand.ly
(the most complete)
Rebrandly allows you to configure a new domain to use for your shortened URLs in minutes. Their free plan provides you to create and follow up to 1,000 links, using up to five custom domains. To add team members and take advantage of other additional features, premium accounts start from $ 29 per month.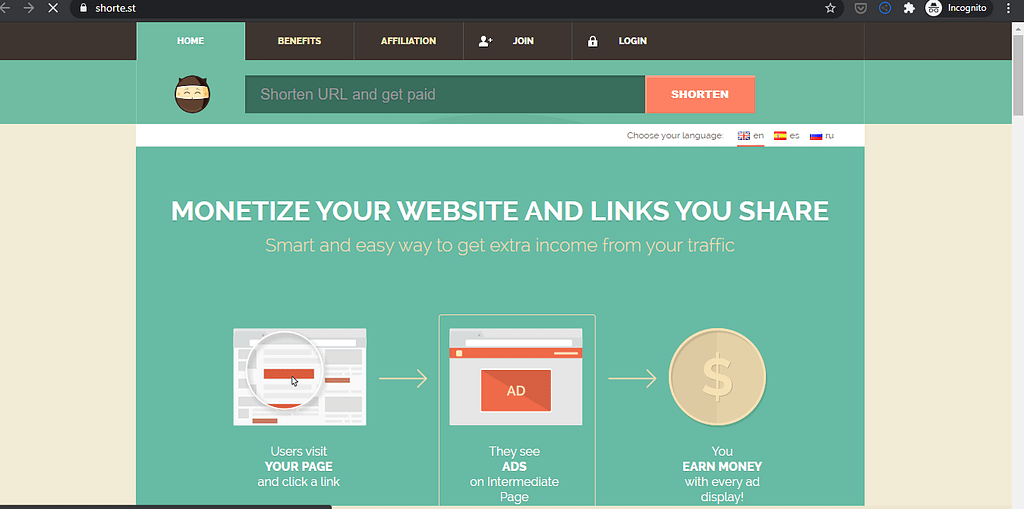 4.
Shorte.st
(to earn money)
Shorte.st is the URL shortener that allows you to monetize your blog with ads. In addition to shortening your link. Its operation is very simple when a person clicks on your link, and before arriving on the landing page, an ad will appear. You will, therefore, be paid for the display of this advertisement.
---
READ MORE POST>>
---
But also
Ow.ly is a URL shortener included in every free Hootsuite account. With Ow.ly, you can shorten your links and directly track their performance from Hootsuite, which allows you to track each link you post on your social networks. Ow.ly will be the best choice for anyone who already uses Hootsuite.
Similar to Hootsuite, Buff.ly is directly integrated into Buffer, a different(another) social media management platform. By Buff.ly, you can shrink your links, personalize them, post them on all your profiles, and directly follow their performance in the platform. Perfect for those who already have a Buffer account.
Free and open-source link shortener with a chrome and firefox plugin 
Ultra complete and free tool to shorten your links. A small bonus, it's in French.